So today I had the bloods done. Lab was hella busy – so busy they had actually taken the chairs from the staff break room and put them out in the waiting room. The fasting thing didn't worry me too much, and I had a nice sleep in till around 8 a leisurely shower and ambled in to town. The lab is right across the road from the scene of a shooting that made the national news on Saturday – right outside the Police station. Eek.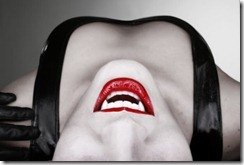 Got the bloods taken, ran some errands, dropped off the recycle and came home to get busy cleaning the place up since we are expecting to get new windows installed tomorrow. Had to stop half way through to erect some more chicken barricading since they are great escapers.
Got most of the place cleared up enough so people can come and work in each room and they called to postpone since the forecast is dodgy.
Two nights ago DW told me she thought she might like to give the PB a go. Woohooo, I'm sure it will be great for her, although I haven't been pushing it, just doing it and showing the results (She's the trooper with the tape measure & calipers every month).
I did my dynamic stretches today from CC2, then sat on the couch and counted reps for DW as she did her p90x (she does the exercises without the video)
We both went to Karate class which was aq really good class, then stopped by the supermarket on the way home.
I picked up: ox heart, sheep kidney, pigs kidney, and calf liver to have with bacon for lunch tomorrow. Regardless of how PB she might go I'm sure DW will NEVER eat organ meat.
I also picked up a 12 pack of Stella – Hey it might be grain based but at least it has been fermented – right?