Exercise program designated rest day.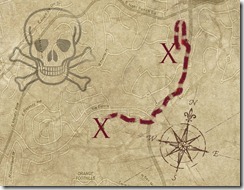 Sprints – 1 x walk around park out back
2 x Jog around park
6 x sprint up small hill – Brian's liquid amber to the twin camellias, with the dog
Got a letter today – the Dr wants to see me to talk about the bloods, I guess it will be about the cholesterol numbers. I doubt that they will be high enough for her to want me on statins, but I'm sure I'll get 'the talk'.
Oh well, I suppose I'd best go see her on Tuesday. Le sigh.